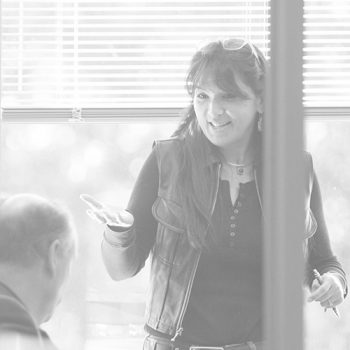 Our Team
Christine "Sis" Pittman
Vice President, Print Communications
Sis oversees all offline medium creative deliverables and execution
Before joining Focused Image, Sis honed her creative skills at several prestigious area creative shops, including Glass & Glass and MFM. She rose quickly through the ranks from designer to art director and assistant creative director.
Sis has the rare ability to work equally well within the two- and three-dimensional arenas. Her extensive client experience includes the Smithsonian, Fannie Mae, Cable and Wireless and Oliver T. Carr. Among her many career achievements are numerous regional and national design awards and, for HealthExtras, a four out of five stars rating by Bob Garfield of Ad Age.
Sis is a graduate of Marymount University, with a major in graphic design communications.